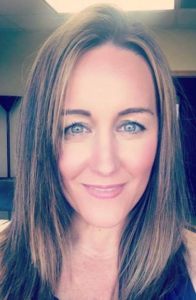 April Harrington
Legal Assistant
April Harrington re-joined Weber Law Office, P.A. in October 2014, after having spent nearly eight years with the firm prior. April is a seasoned Legal Assistant with over 25 years experience. The majority of April's work has been in the family law arena focusing on Divorce, Annulment, Separation Agreements, Co-Habitation Agreements, Child Custody, Residency, Parenting Time, Grandparent/Step Parent Visitation, Child Support, Spousal Maintenance, Premarital/Post-Nuptial Agreements. Nevertheless, however, April has experience in many other areas of the law including Civil Litigation, Probate (Wills/Trusts/Adoptions/Guardianships and Conservatorships), Estate Planning, Traffic Violations, Child in Need of Care (CINC), DUI, and Traffic Violations. April works tirelessly to ensure that our clients' legal matters are taken care of quickly and accurately. April attended Wichita State University studying in the Criminal Justice program.
April is an active member in good standing with the Kansas Legal Professionals and the Wichita Legal Professionals. April is a Notary Public for the State of Kansas and a court-appointed process server. April is also a member of NALA, The Paralegal Association.
Beyond the office doors, April enjoys spending her time with her husband, children, grandchildren, and close friends. April is an avid Shocker basketball fan. April and her family enjoy tropical vacations, playing board games, and just spending time together.

Education
Wichita State University, Major: Criminal Justice